Verdicts & Settlements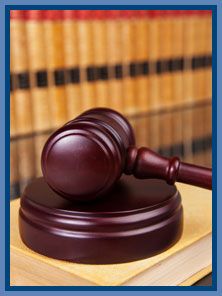 Plaintiff was a passenger in a one vehicle accident where in the driver's negligence resulted in a role over accident, causing permanent injury to Plaintiff's back. After suit was filed and extensive litigation, the driver's insurance carrier entered into a settlement with Plaintiff for $250,000.00.
Plaintiff was stopped at a red light in Kansas City when a drunk driver collided with the rear of her vehicle causing permanent injury to her shoulder. I litigated the Plaintiff's case in Kansas State Court and Federal Court. The Plaintiff received $200,000.00 in proceeds.
Plaintiff was attacked by an armed robber while at work and suffered closed head injury. After filing suit and litigation, the Employer's Worker's Compensation Insurance Carrier paid the Plaintiff's medical treatment, over $50,000.00 in temporary total disability pay for over 24 months and an additional $330,000.00 in permanent disability benefits.
While working, Plaintiff was driving his company vehicle when the Defendant's vehicle crossed the center of the road and collided with the Plaintiff's vehicle in a head on collision at over 50 miles per hour. Plaintiff suffered serious injury to this leg, head and back. We negotiated a settlement for the insurance policy limits for the motor vehicles involved in the accident in the amount of $200,000.00. The employer agreed to pay for all of the Plaintiff's medical treatment, temporary permanent disability pay and permanent disability benefits of an additional $50,000.00.
Plaintiff was operating his motorcycle when Defendant disobeyed a stop sign and pulled out in front of the Plaintiff causing Plaintiff to suffer injuries to his shoulder and some injury to his right eye. We filed suit against the Defendant and after litigation and extensive settlement negotiations, Plaintiff received $140,000.00 for his claims.
Plaintiff was attacked and beaten by the Defendant, causing his orbital floor to his eye socket to be fractured. Plaintiff suffered subsequent permanent injury to his eye from the assault. We sued the Defendant and after trial received a judgment for $175,000.00 and the Defendant settled the judgment with our office and the Plaintiff.
$62,000.00 recovered for an individual who sustained an ulnar shaft fracture in a head-on motor vehicle collision. The ulnar shaft fracture required open reduction and internal fixation surgery.
Individual injured his low back while in the course and scope of his employment. Injured worker had fusion surgery recommended more than a year prior to his work-related accident, but the injured worked never had the surgery and he returned to work. Following work-related accident, doctor recommended fusion surgery again, citing aggravation of a pre-existing condition. Claim settled for $100,000.00.
Injured worker was diagnosed with chronic lumbar strain after a work related accident. Permanent work restrictions limited him to light-medium work. A single judge of the Nebraska Workers' Compensation Court found the injured worker to be permanently and totally disabled. Claim settled for $240,000.00.