Omaha Work Accident Lawyers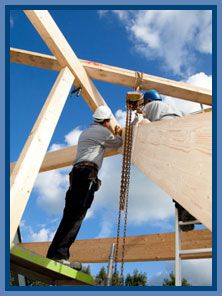 Passionate, Results-Focused Advocacy For The Injured Statewide In Nebraska
Work-related injuries occur in all kinds of situations. Many are serious enough to require extensive medical care and prevent the victim from working for several months or even permanently.
The great majority of injured employees qualify for workers' compensation benefits to replace a portion of their lost income, cover necessary medical expenses and address certain other financial needs. This is generally true regardless of how the accident occurred. In some cases, a party other than the employer — such as a subcontractor or equipment manufacturer — is liable for negligence. Our legal team is an outstanding resource for both workers' compensation and personal injury representation.
Were You Seriously Injured At Work Or While Traveling For Your Job?
At Miner Scholz & Associates, P.C., L.L.O., we genuinely empathize with the great stress and hardship people suffer due to on-the-job accidents and injuries. An Omaha area work accident lawyer at our firm will look hard at your case, explain your rights and represent you every step of the way to recover all you deserve.
For decades, we have been helping people file successful claims, appeal wrongful work comp claim denials and overcome problems such as an insurance company's failure to pay medical bills or an employer's insistence that an injured person return to work before he or she is able. We are here to help after any type of on-the-job injury, including:
A back injury, neck or other cervical injury, arm or shoulder injury or other harm suffered while lifting and straining — frequently suffered by health care workers as well as in warehouse, factory and other settings
A traumatic brain injury or other result of head trauma from a fall or the impact of a dropped load or other object
An ankle, knee or leg injury that may require surgery or extensive physical therapy and keep you off the job for an extended period
Multiple injuries suffered in an on-the-job auto or trucking accident
These and all other types of injuries affecting Nebraska truck drivers and people in a wide range of other occupations
Whether you want help filing your workers' compensation claim or have run into problems, call us toll free at 855.421.4878. We will provide a free consultation, and you will pay no attorney fees unless we pursue your injury claim and you recover compensation.