Miner Scholz & Associates: A Nebraska Law Firm For the Injured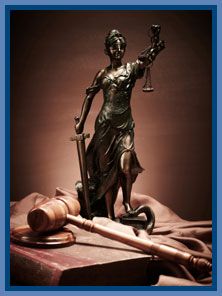 Based in Lincoln, our law firm is a proven, reliable resource for injured people and their families throughout Nebraska. Our attorneys have more than 34 years of collective experience helping people whose lives and livelihoods have been altered by accidents, making it essential to take effective legal action to recover all available compensation.
We Have A Passion For Helping People Put Their Lives Back Together
At Miner Scholz & Associates, P.C., L.L.O., we understand the tremendous financial pressures and emotional burdens created by serious injuries. Our attorneys take the time to get to know each client personally and assess their needs and legal options from every angle. We focus on:
Helping people injured on the job — anywhere in Nebraska or while working elsewhere for Nebraska employers — obtain all the worker's compensation benefits they deserve
Providing dedicated, aggressive personal injury representation after motor vehicle accidents and other traumatic events caused by others' negligence

Assisting our clients with related legal concerns such as filing for Social Security Disability benefits in the aftermath of long-term or permanently disabling work injuries
We advocate for many truck drivers, nurses and other health care workers, and people in a wide range of other occupations, many of whom have suffered very serious or permanently disabling injuries. Whether you need legal guidance in the Omaha area or another community anywhere in our state, we stand ready to help in every way we can. We also offer mediation services in workers' compensation and personal injury cases.
Turn To Our Skilled Lincoln Attorneys For Workers' Comp and Personal Injury
If you have suffered an injury or need help evaluating your debt relief options, please do not face the situation alone or wait to ask for guidance. Call 855.421.4878 or contact us online anytime. A lawyer at our firm will prioritize your needs and provide a free consultation focused squarely on your concerns and how to address them.