Omaha Brain Injury Attorneys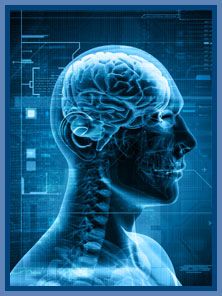 Any blow to the head, fall resulting in head trauma or other on-the-job accident with the potential to cause brain injury must be taken extremely seriously. The event should be promptly reported to the victim's employer and it is vital to get qualified medical attention as soon as possible. The more medical research reveals about traumatic brain injury (TBI) frequency and consequences, the clearer the importance of taking these steps becomes.
If you or a family member has suffered a head injury while performing work duties, your future well-being could depend on your decision to contact our experienced Omaha area brain injury compensation lawyers. We will dedicate our efforts to pursuing all available workers' compensation benefits and investigate the accident to determine if legal action should be pursued against someone other than the employer.
Skilled, Passionate Representation For Injured Employees Across Nebraska
There are many types of brain injuries that can cause lasting cognitive and emotional issues, some of which are career-ending and irreversible. In numerous cases, we have successfully represented clients seeking lump sum settlements due to a combination of physical and mental impairments that prevented them from returning to work.
We will advocate aggressively to obtain all available compensation for wage loss, medical care and vocational rehabilitation necessary after an injury such as:
Concussion and/or the diagnosis of post-concussion syndrome
A subdural, intracranial or other type of hematoma
Edema, the medical term for brain swelling
A range of other types of brain injury that may require costly diagnostic tests such as CT scans, cognitive testing by a qualified specialist and extensive rehabilitative treatment to maximize quality of life
Contact An Experienced Lincoln Traumatic Brain Injury (TBI) Lawyer Now
Applying many decades of experience representing accident and head injury victims, we know that symptoms of brain damage often take time to surface, and that psychological injuries are every bit as disabling as physical ones.
For dedicated protection of your rights and future, please call or email us at Miner Scholz & Associates, P.C., L.L.O. We provide prompt, thorough free consultations to work injury victims statewide in Nebraska, and you will pay no attorney fees unless we obtain compensation that benefits you.