Arm And Shoulder Injuries Attorneys In Omaha And Throughout Nebraska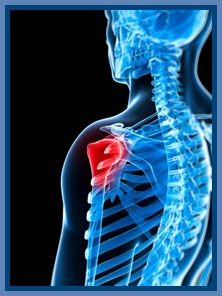 If your job involves lifting, driving or other physically demanding activities, a serious arm or shoulder injury may be impossible to bear on a daily basis. Surgery may be the only solution and, in some severe cases, such injuries can be permanently disabling. Whether your injury occurred because of a sudden twist or blow, in an on-the-job vehicle accident or due to stress over time, an attorney at our firm will advocate for you every step of the way in the process of obtaining workers' compensation benefits.
Do You Need A Rotator Cuff Injury Lawyer In The Omaha Area? Fracture Or Other Serious Arm Injury Elsewhere In Nebraska?
Our three dedicated attorneys have more than 50 years of collective experience helping injured workers get workers' compensation benefits. We have successfully appealed many wrongful claim denials, negotiated substantial lump sum settlements for permanently disabled workers, and overcome a host of other obstacles for our valued clients.
We will empathize with the physical pain and emotional stress you are enduring. You are not alone if you are reluctant to file a claim because you are worried about losing your job — or if you are frustrated because of unfair treatment by a work comp insurance company. Please get in touch with us at any point in the process if you have problems, doubts or questions.
Our team of Omaha area arm and shoulder injuries lawyers will assemble and present all the evidence necessary to file a successful claim or appeal a claim denial on your behalf. Our case experience extends across the spectrum of occupations and injury types, including representation of workers who have suffered:
Broken arms, wrists and hands
Torn rotator cuffs, shoulder separations and other injuries caused by strain, twisting and other forms of trauma
Ligament tears and other types of severe shoulder, elbow and hand injuries
Various types of repetitive strain injury
Get Caring, Dependable Legal Counsel You Need Today: 855.421.4878
For a free consultation to discuss your needs and concerns as an injured worker, please contact us at Miner Scholz Dike, P.C., L.L.O. We will respond promptly and dedicate our efforts to helping you put your life back together. You will pay no attorney fees unless we succeed in helping you obtain workers' comp benefits or another form of compensation.