Lincoln Personal Injury Lawyers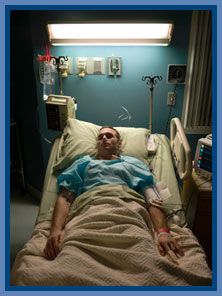 Lancaster County Car Accident Attorneys Helping
Have you been injured in a car accident? Were you injured on someone else's property? Have you been bitten by a dog? If someone else's negligence was the cause of an injury you suffered, you need aggressive legal representation to help you pursue the compensation you deserve.
Help When You Need It
At Miner Scholz Dike, P.C., L.L.O., we provide our clients with dedicated representation that is backed up by over a decade of legal practice experience. Our Lincoln personal injury attorneys will work tirelessly to help secure the medical care and resources you need to put your life back together after your injury.
Auto Accidents
Car crashes can radically alter a person's life. Even when all of the modern safety features in a car work as they are supposed to, injuries can be massive and permanent. If you believe that your accident was someone else's fault, contact Miner Scholz Dike, P.C., L.L.O., in Eastern Nebraska.
Were You Hurt on Someone Else's Property?
Property owners have a responsibility to maintain their property in a sufficiently safe state so that people won't be injured on it. This means cleaning up spills that people might slip on. It also means clearing ice and snow and repairing broken pavement or loose stairs. It can also mean providing a more secure environment if there is a known danger of being attacked on that property. If the property owner failed to properly address any of these types of issues and you were injured, we can help you pursue compensation.
Dog Bites
Being attacked by an animal can lead to physical scarring and psychological issues. Dog owners and the owners of other animals that may attack people have a responsibility to restrain their animals.
Wrongful Death
Have you lost a loved one in an accident? We are well-versed at providing representation that is respectful of your family and effective at seeking justice for your lost loved one.
Contact Us
To speak with a Lincoln personal injury attorney, call 402.420.0090, toll-free 855.421.4878 or contact us online. We offer free initial consultations and accept credit cards for our client's convenience.