Omaha Workers' Compensation Attorneys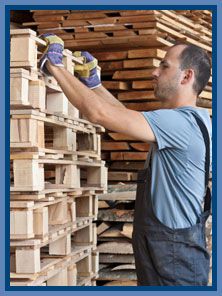 A Proven Law Firm Based In Lincoln And Serving Statewide Nebraska
If you have been injured at work or while performing responsibilities associated with your job, obtaining all the workers' compensation benefits to which you are entitled is critical. Inability to work for any significant time period puts tremendous strain on employees and their families — emotionally as well as physically and financially.
Litigation And Appeals Of Denied Claims · Upfront Guidance And Protection Of Your Rights
Unfortunately, many people with valid workers' compensation claims run into problems getting approved and getting paid all they deserve. The system can be intimidating and its requirements are specific and complex. At Miner Scholz & Associates, P.C., L.L.O., we will provide clear guidance and help you file your initial "workman's comp" claim, fight an unfair claim denial or address any other obstacles you encounter.
In Nebraska, workers' compensation insurance provides money for lost wages, all necessary medical care, vocational rehabilitation and certain other expenses. If your work injury is permanently disabling, you may be eligible for a lump sum settlement. We will take every step necessary to maximize that payout and ensure that it addresses your long-term needs.
Applying more than 50 years of collective experience advocating for the injured, our Omaha area workers' compensation lawyers' knowledge and capabilities covers the spectrum of:
In some cases, investigation of a work injury reveals that someone other than the employer was negligent and should be held financially accountable. As accomplished Nebraska personal injury lawyers as well as workers' compensation attorneys, we are aggressive and diligent in pursuing all avenues available to assist you in this trying time.
Contact Our Dedicated Lincoln Area Work Accident Lawyers Now
We represent people in all occupations statewide, including many who were injured in Nebraska but live in other states. For your free consultation, please call 855.421.4878 or contact us online as soon as possible. You will pay no attorney fees unless we pursue your case and obtain compensation for you.