Lincoln Injury Lawyers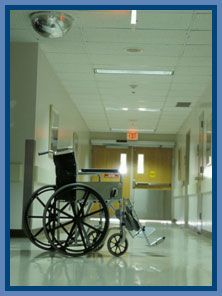 At Miner Scholz & Associates, P.C., L.L.O., we provide legal representation for clients living in and around Lincoln, Beatrice, Waverly, Seward and Crete, Nebraska, who have suffered personal injuries in car, truck and motorcycle accidents. Whatever the cause of your injury, we will make every effort to provide a thorough investigation and work to obtain the maximum amount of compensation possible for your injuries. To speak with an attorney, contact our firm online or by calling 855.421.4878.
Nebraska Work Accident Attorneys
If you were injured while at work, and have been denied workers' compensation benefits, we will fight to obtain the benefits that you deserve. Our experience assisting people in obtaining workers' comp allows us to increase the chances that your workers' comp request is accepted.
We assist individuals suffering from injuries, including:
Spinal cord injuries
Concussions
Post-traumatic stress disorder
Head injuries
Back and neck injuries
Leg, knee and ankle injuries
Carpal tunnel syndrome
Joint injuries
Contact a Lincoln Injury Attorney Today
If you have been injured in a car, truck or motorcycle accident, in a slip-and-fall accident, or injured while at work, it's important that you obtain the compensation that you need to cover medical expenses and obtain the treatment that you need. We offer a free initial consultation to discuss the details of your case. To speak with a lawyer, contact Miner Scholz & Associates, P.C., L.L.O., by completing the attached, secure online form, or by calling 855.421.4878.