Omaha Health Care Worker Injuries Attorneys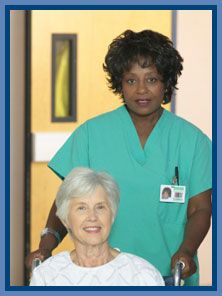 Many people do not consider or understand the extreme physical demands placed on nurses, in-home health care providers and others who work with the sick, injured and elderly. At Miner Scholz & Associates, P.C., L.L.O., we get it — and we are intensely dedicated to helping health care workers get all the workers' compensation benefits they deserve for injuries caused by lifting patients, straining when repositioning patients and other such activities.
Injured On Your Job? Do You Need A Skilled Lifting Injury Lawyer In Omaha — Or Anywhere Statewide Throughout Nebraska?
Our compassionate, determined Lincoln-Omaha area health care worker injuries lawyers will put more than 50 years of combined experience to work for you. Our past successes cover the spectrum of sudden injuries and those that worsened over time. Whether you have had your work comp claim unfairly denied, run into other problems with a claim, or need guidance early in the process, we will thoroughly assess your case and pursue every dollar you deserve.
We represent people injured at work, including nurses and other care providers, with skill and vigor, recognizing the serious financial strain that injuries and time off work put on individuals and families. We are adept at:
Building strong, comprehensive cases for victims of back injuries, neck injuries, leg and knee injuries, shoulder injuries and other injuries caused by lifting, straining, rushing to assist patients and other job duties
Ensuring that our clients receive all benefits to which they are entitled for lost wages, quality medical care, physical therapy and other qualifying needs — including a fair settlement if the injury has caused permanent disability
Taking decisive legal action to get results for injured workers coping with a wrongful claim denial, delayed payment of medical bills, unreasonable insurance company demands or other common problems
Informed, Reliable Legal Guidance Is One Call Away
If you have suffered an on-the-job injury anywhere in Nebraska, we are here to advise you and help in every way we can. Our work together can begin with a free consultation, and you will pay no attorney fees unless we earn favorable results for you. Please call Miner Scholz & Associates, P.C., L.L.O., at 855.421.4878 or contact us online now for legal counsel from an attorney you can trust.