Your Lincoln Lawyers If You Injured Your Back At Work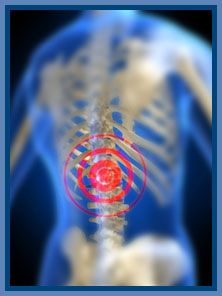 A work-related back injury can be immediately devastating or seem moderate at first and then worsen dramatically in the aftermath. Back, neck and spinal injuries rank among the most common forms of injury that force people to miss significant work time. In some cases, back injuries prevent workers from ever returning to their physically demanding occupations.
At Miner Scholz & Associates, P.C., L.L.O., we help people statewide in Nebraska navigate the workers' compensation system and get all the benefits they deserve. Our experience with workers' comp back injury claims is extensive, including successful representation of:
People who have suffered work-ending lumbar and cervical injuries in a vast range of occupations, including many injured truck drivers and health care workers and other labor areas
Victims of a broad spectrum of serious back and neck injuries, ranging from bulging, ruptured or herniated disks that require spinal fusion surgery to problems that progress over many years such as degenerative arthritic changes
Victims of less well-known but severe injuries such as a torn annulus or other ligament damage, foraminal narrowing or stenosis and sciatic nerve impingement
What To Do If You Suffered A Work-Related Back Injury
If you injured your back at work, a Lincoln-based attorney at our firm can advise you at any point in the process of seeking the benefits you need to get quality medical care and provide for your family.
It is very important to report your on-the-job accident and injury to your employer as soon as possible. Should you need help preparing and filing your claim, we can step in at that point. If your claim has been denied, you cannot get medical bills paid, or the insurer or your employer has made unreasonable demands, you will have aggressive, knowledgeable advocates on your side.
Do You Need An Omaha Chronic Back Pain Attorney? Serious Injury From Lifting, A Fall Or Other Work Activities Anywhere In Nebraska?
We understand all the implications of a back injury and treat each client we serve with care and respect. Our lawyers build the most compelling cases possible for our clients and seek justice at all levels of the workers' compensation system and in the courts.
For a free consultation focused on your needs and recovery, call 855.421.4878 or send us an email now. You will pay no attorney fees unless we can help you obtain compensation.