Franklin E. Miner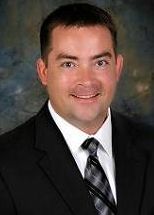 Location: Lincoln, Nebraska
Phone: 402.420.0090, 855.421.4878
Fax: 402-420-0199
Email: Email Me
Franklin E. Miner, born in Missouri Valley, Iowa, in 1972 is a partner in the law firm of Miner Scholz & Associates, P.C., L.L.O. and has been practicing law for 20 years.  He was raised on a small farm near Adams, Nebraska.  After graduating from high school, Mr. Miner joined the Nebraska Army National Guard,where he served for over ten years.  He graduated from the University of Nebraska –Lincoln in 1996 with a B.A. in Anthropology and graduated from the University of Washburn, College of Law, Kansas in 2000. Mr. Miner is a member of the Nebraska State Bar Association and the Nebraska Association of Trial Attorneys.
Mr. Miner practices in the areas of personal injury, bankruptcy and trial law with an emphasis on workers' compensation.  Mr. Miner practices litigation in both Nebraska state courts and the Federal District Court for Nebraska.
Coming from a blue collar and rural upbringing, Mr. Miner understands how an injury can affect his clients' livelihoods and ability to provide financially for themselves and their families.  Witnessing firsthand the financial and emotional hardships caused to his clients and their families provides Mr. Miner with a special motivation to advocate for his client's interest.
Mr. Miner's career as an attorney has allowed him the opportunity to successfully represent his clients' interests in both Nebraska State Courts and in Federal Court to both juries and judges.  Mr. Miner has appeared before the Nebraska Court of Appeals, Nebraska Supreme Court and the Eight Circuit Court of Appeals for the District of Nebraska.
Bar Admissions
Nebraska, 2000
U.S. District Court District of Nebraska, 2000
U.S. Court of Appeals 8th Circuit
Education
Washburn University School of Law, Topeka, Kansas
J.D. - 2000
University of Nebraska at Lincoln, Lincoln, Nebraska
B.A. - 1996
Major: Physical and Cultural Anthropology
Minor: English
Professional Associations and Memberships
American Bar Association
Nebraska Association of Trial Attorneys, Member
Nebraska Criminal Defense Attorney Association
Robert Van Pelt Inns of Court
Nebraska State Bar Association, Member