Leg And Knee Injury Lawyers In Lincoln And Throughout Nebraska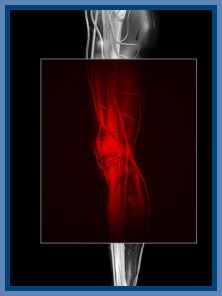 People who perform all types of physically demanding work are susceptible to knee injuries and other leg injuries that make it essential to apply for workers' compensation benefits. Many people who suffer such injuries try to work through the pain but ultimately find they cannot carry on without surgery. In some cases, continuing in the current job is simply not possible.
Injured Leg At Work? Our Omaha Area Attorneys Will Help You Navigate The Workers' Compensation System
At Miner Scholz & Associates, P.C., L.L.O., we pursue all available workers' compensation benefits for victims of knee, ankle and other leg injuries with skill and dedication. You can turn to our firm for upfront counsel if you believe you qualify for workers' compensation benefits — or we will step in to protect your rights if you have had your claim denied or are being treated unfairly in any way.
Do You Need A Nebraska Ligament Tear Injury Lawyer? Do You Need Knee Replacement Surgery Or Another Costly Procedure?
Our efforts statewide in Nebraska include providing advocacy for many truck drivers, laborers, health care workers and people in a broad range of other occupations. We provide caring, focused personal attention for victims of serious injuries such as:
Torn ligaments, including tears of the anterior cruciate ligament (ACL), medial collateral ligament (MCL) or all the ligaments in the knee
Meniscal tears and other serious injuries that often require arthroscopic surgery or another procedure that requires significant recovery time
Degeneration over time that forces workers to consider full or partial knee replacement
Fractured ankles, femurs and other broken bones in the legs
Request A Free, Personalized Consultation: 855.421.4878
We know how critical it may be for you to obtain workers' compensation benefits that enable you to get the medical care you need and support your family. Our Lincoln-based knee injury attorneys have a genuine passion for helping injured workers put their lives back together.
Contact us for a free consultation if you are preparing to file for workers' compensation, have had your claim unfairly denied or if you have run into any other concerns. You will pay no attorney fees unless we pursue your case and help you obtain benefits.