Lincoln Pharmaceutical Litigation Attorneys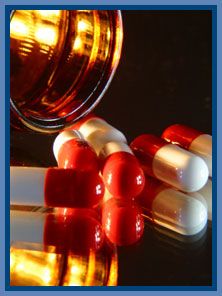 As patients, we trust that the medications our doctors prescribe will help restore our health and ultimately improve our conditions. Unfortunately, certain drugs are placed on the market negligently, without proper research and testing. When this happens, consumers can become very sick and their conditions can worsen drastically.
At Miner Scholz & Associates, P.C., L.L.O., our Lincoln pharmaceutical litigation lawyers have more than 40 years of combined legal experience and have helped many individuals who have been harmed by medications or pharmaceutical errors. We have also been involved in several successful mass tort claims that have earned our clients significant damage awards. If you believe a medication issue or pharmacy error resulted in further illness or injury, we can help get you the compensation you deserve.
Ocella, Yaz and Yasmin Litigation Attorneys
There is now evidence that users of birth control pills Ocella, Yaz and Yasmin are much more likely to suffer strokes, heart attacks, gallbladder problems and other blood clot-related injuries, including paralysis and death. If you took one of these contraception medications and suffered an illness or injury, you have a limited amount of time to seek compensation.
Our Nebraska law firm is ready to listen to your situation and evaluate your claim. Our skilled lawyers will carefully explain your options and make clear recommendations so you can make a well-informed decision about your case.
Of course, many other factors can result in complications. Your pharmacy might have distributed the incorrect pills or incorrect dose or failed to provide proper warnings of a drug's side effects. Whatever your situation, we are prepared to help you recover the compensation you might be owed.
Contact a Nebraska Medication Issues Lawyer
Contact our personal injury law office online or call us at 402.420.0090, toll free at 855.421.4878, to schedule a free initial consultation today. Our experienced team of attorneys is ready to help you get the compensation you deserve.