Omaha Neck Injury Attorneys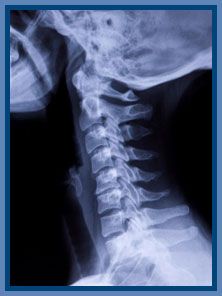 A neck injury can cause unbearable pain that restricts movement and makes it difficult or impossible to perform work duties. When cervical vertebrae are injured due to trauma, the injury victim may suffer partial or total loss of function in various body parts and systems. In the most severe cases of cervical spine injury, the outcome can be quadriplegia or other permanent paralysis.
Experienced Spinal Cord Injuries Lawyers In Lincoln, Serving Statewide Nebraska
At Miner Scholz & Associates, P.C., L.L.O., we counsel and represent people statewide in Nebraska who have suffered various types of cervical injuries at work. We can protect your interests from day one if you need to file a workers' compensation claim or step in at any point in the process to appeal a wrongful claim denial or address other problems with your employer or insurer.
Our workers' compensation clients range from many truck drivers, construction and health care workers to people in various other occupations. We are especially adept at earning favorable results in cases involving permanently disabling injury and demanding negotiation of a substantial lump sum settlement for the worker.
Dedicated Counsel And Advocacy For People Injured On Their Jobs
Whether your cervical injury occurred due to sudden trauma, as in an on-the-job auto accident or fall, or you developed neck problems that worsened over time, an Omaha area neck injury lawyer at our firm will do everything possible to help. We will advise you of your rights and pursue all the medical benefits and other workers' compensation benefits available.
We know from deep experience that back injuries and neck injuries can be challenging to diagnose and difficult to treat. Our legal team focuses on helping our clients get the quality medical care they deserve and building compelling cases for work injury victims, whether recovery is achievable or the injuries are permanently work-ending and life-altering.
For a free consultation on your case, call our attorneys toll free at 866-930-8786 or reach out to us online now. You will pay no attorney fees unless we succeed in obtaining compensation for you.