Lincoln Workers' Compensation Injury Lawyers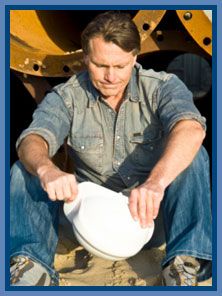 In general, if you are injured at work you will be covered by workers' compensation. However, there are eligibility requirements and guidelines that will govern your claim. At Miner Scholz & Associates, P.C., L.L.O., we have the knowledge and expertise to review your situation and let you know if you are entitled to workers' compensation benefits. We can also discuss with you the option of filing a claim against a third party for your work-related injury.
If you have suffered an injury at work, our Lincoln workers' compensation injury attorneys can let you know what kind of benefits and payments you may be eligible for. We can also help you file an initial claim for benefits or appeal a denied claim.
Employee or Independent Contractor?
Whether or not a person qualifies for workers' compensation often comes down to whether the person is considered to be an employee or an independent contractor. Independent contractors are not eligible for compensation benefits unless a private policy of insurance was purchased by the Independent Contractor. There are no hard-and-fast rules for how to define the difference between an employee and a contractor. The court will apply a variety of factors to reach this determination. In fact, you may still be considered an employee even if:
You refer to yourself as an independent contractor
You are paid differently than typical employees
The employer does not withhold income tax from your payments
We can review your case and let you know whether you are likely to be eligible for workers' compensation benefits.
Not All Benefits Are Created Equal
Workers' compensation benefits are paid based on a set schedule set by the state legislature. When you are hurt on the job, the amount of money you receive may vary based on whether the injury results in temporary or permanent disability. Our attorneys at Miner Scholz & Associates, P.C., L.L.O., in Lancaster County can review any past payments you have received to ensure you were paid the correct amount.
Workers' compensation is the exclusive remedy available for collecting damages from your employer unless you were injured purposefully. In addition, there may be other parties who have contributed to your injury as well. We will hold all responsible parties liable for their actions in an effort to get you a full and fair settlement.
Will I Qualify for Workers' Compensation? Call for a Free Consultation to Find Out.
If you want to know what your compensation options are, contact our Nebraska workplace injury lawyers online or call 855.421.4878 for a free initial consultation.