Attorneys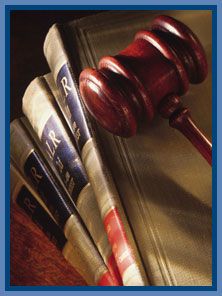 The partners in our firm are all dedicated, deeply experienced lawyers who were raised in Nebraska with a strong Midwestern work ethic. Together we have more than 50 years in practice. We advocate zealously for our clients and constantly strive for the best possible outcomes in workers' compensation cases, personal injury cases, bankruptcy filings and other legal matters.
We are active in numerous professional associations such as the Nebraska State Bar Association, the Tri-County Bar Association, the Nebraska Association of Trial Attorneys and the Workers' Injury Law & Advocacy Group. Our central mission is to recover all benefits and compensation available to address the medical and other personal challenges of those who have been injured in on-the-job accidents and other traumatic events. We pursue this mission with passion and diligence.
Based in Lincoln, we represent clients in all occupations and from all walks of life in the Omaha area and statewide across Nebraska. To learn more about our individual backgrounds and accomplishments, follow the links below to our profiles. For a free consultation with an attorney at Miner Scholz & Associates, P.C., L.L.O., call 855.421.4878 or reach out to us online.